Services
Every metal work you can imagine...
In Cercasa Metallic Constructions, we are leaders in the steel and metallurgy sectors. We have specialised equipment and qualified staff, which allow us to have the highest quality in our works.
We make all kind of works in iron and stainless steel.
Stainless steel, automatisms, glass and stainless steel handrails, railings for stairs, banisters, steel structures, prefabricated houses, locks, door locks, metal constructions, light metal covers, electrical hoists, lifts for disable persons, folding ladders, metallic access stairs, metallic spiral stairs, metallic shaft ladders, indoor metallic stairs, wooden ladders, metal retractable stairs, metallic stairs and shelving, cover metallic structures, circular metallic structures, stainless steel structures, iron gates, industrial warehouses facades, lifts maintenance, metallic structures maintenance, service lifts, engines for doors, metallic pergolas, automatic gates, garage doors, iron grills, security grills, metal bars, grilles for doors and windows, gutters, solutions for storage, ceiling storage, sale of metal structures, metal and stainless steel furniture, fences.
In addition, we make copies of all kind of keys, including vehicles and remote controls and automatisms and motorizations.
Services
Leaders in the metallurgy sector
Latest generation machinery
Every metal works you can imagine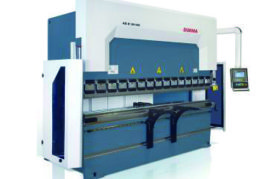 Folding machine that folds up to 10 mm thick and 4 meters length
Folding Station, DurmaCnc HAP 40160. Folding capacity 4 meters length, folding force 160 tons, CNC control in 4 axis. Versatile for all sorts of materials, carbon steel, stainless steel, aluminium...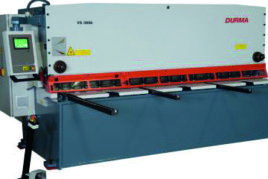 Shear that cuts up to 20 mm thick and 3 meters length
Shearing Station, Diurma CNC HGM 3020. Shearing capacity 3 meters length, thicknesses of 3 to 20 mm in carbon steel (for other materials consult thickness). CNC control for mass jobs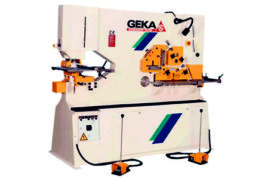 Punching shear that performs perforations 40x20 and cuts tyres 600x15 maximum
Mechanizing station, GekaHydra 110 SD. Multifunctional space: Punching Diameter 40 mm - Thickness 20 mm max) // Cutting gussets for plates (600*400*15mm - 20mm max) // rectangular cuts for later folding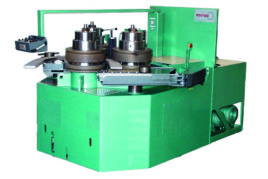 Bending of large dimensions profiles
Bending station, Roundo R-5. High capacity machinery. Example dimensions: -IPE and UPN 200mm max. Hollow Profile: Square 100*100*6 // Round 140*6mm - Business Profile: Angle 120 - 100 max //Simple T 120 - 100 max // Gussets 250*30-100*30 (according to the curvature needs)
Do you have an idea and you don't know how to carry it out?
Together we will make it real
Request a Budget